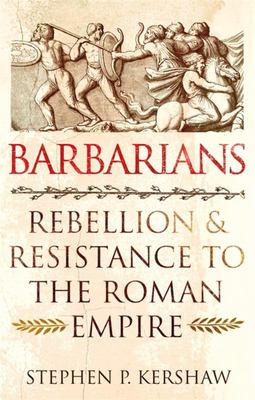 $27.99
NZD
Category: Classic Non-Fiction
A fresh new look at the Roman Empire, from the point of view of those regarded by the Romans as 'barbarians'. Kershaw builds a narrative around the lives, personalities, successes and failures both of the key opponents of Rome's rise and dominance, and of the those who ultimately brought the empire down . 'And now what will become of us without barbarians? Those people were a sort of solution.' 'Waiting for the Barbarians' C. P. Cavafy History is written by the victors, and Rome had some very eloquent historians. Those the Romans regarded as barbarians left few records of their own, but they had a tremendous impact on the Roman imagination. Resisting from outside Rome's borders or rebelling from within, they emerge vividly in Rome's historical tradition, and left a significant footprint in archaeology. Rome's history, as written by the Romans, follows a remarkable trajectory from its origins as a tiny village of refugees from a conflict zone to a dominant superpower, before being transformed into the medieval and Byzantine worlds. But throughout this history, Rome faced significant resistance and rebellion from peoples whom it regarded as barbarians. Gibbon saw the Roman Empire as one of the highest points of human achievement destroyed by barbarian invaders: Ostrogoths, Visigoths, Goths, Vandals, Huns, Picts and Scots. To others, as Rome was ravaged, new life was infused into an expiring Italy. Gibbon's 'decline and fall' has been reappraised as transformation, through religious and cultural revolution. Based both on ancient historical writings and modern archaeological research, this new history takes a fresh look at the Roman Empire, through the personalities and lives of key opponents of Rome's rise, dominance and fall - or transformation. These include: Brennus, the Gaul who sacked Rome; the Plebs, those barbarous insiders and internal resistors; Hannibal; Viriathus, the Iberian shepherd and skilled guerilla; Jugurtha and the struggle to free Africa; the Germanic threat from the Cimbri and the Teutones; Spartacus, the gladiator; Vercingetorix and rebellion in Gaul; Cleopatra; Boudicca, the Queen of the Iceni and the scourge of Rome; the Great Jewish Revolt; Alaric the Goth and the Sack of Rome; Attila the Hun, 'Born to Shake the Nations'; and the Vandals and the fall of Rome. ...Show more
Confessions
by R. S. Pine-Coffin (Translator); Coralie Bickford-smith (Illustrator); Augustine Hippo
$30.00
NZD
Category: Classic Non-Fiction | Series: A\Penguin Classics Hardcover Ser.
A new series of beautiful hardcover nonfiction classics, with covers designed by Coralie Bickford-Smith   World-changing ideas meet eye-catching design: the best titles of the extraordinarily successful Great Ideas series are now packaged in Coralie Bickford-Smith's distinctive, award-winning covers. Whether on a well-curated shelf or in your back pocket, these timeless works of philosophical, political, and psychological thought are absolute must-haves for book collectors as well as design enthusiasts.   The son of a pagan father and a Christian mother, Saint Augustine spent his early years torn between conflicting faiths and worldviews. His Confessions, written when he was in his forties, recount how, slowly and painfully, he came to turn away from his youthful ideas and licentious lifestyle, to become instead an ardent devotee of Christianity and one of its most influential thinkers. A remarkably honest and revealing spiritual autobiography touching on issues relevant to people of all faiths, the Confessions also address fundamental issues of Christian doctrine, and many of the prayers and meditations it includes are still an integral part of the practice of Christianity today. In his insightful introduction, R. S. Pine-Coffin discusses Saint Augustine's intentions in writing his Confessions and issues of translation. This edition also includes a list of dates of events recorded in the Confessions.   For more than sixty-five years, Penguin has been the leading publisher of classic literature in the English-speaking world. With more than 1,500 titles, Penguin Classics represents a global bookshelf of the best works throughout history and across genres and disciplines. Readers trust the series to provide authoritative texts enhanced by introductions and notes by distinguished scholars and contemporary authors, as well as up-to-date translations by award-winning translators. ...Show more
$30.00
NZD
Category: Classic Non-Fiction | Series: Penguin Modern Classics Ser.
'Imaginative, illuminating and innovative' The New York Times Book Review The grisly spectacle of public executions and torture of centuries ago has been replaced by the penal system in western society - but has anything really changed? In his revolutionary work on control and power relations in our p ublic institutions, Michel Foucault argues that the development of prisons, police organizations and legal hierarchies has merely changed the focus of domination from our bodies to our souls. Even schools, factories, barracks and hospitals, in which an individual's time is controlled hour by hour, are part of a disciplinary society. 'Foucault's genius is called forth into the eloquent clarity of his passions ... his best book' Washington Post ...Show more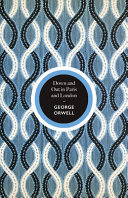 $30.00
NZD
Category: Classic Non-Fiction
Volume 1 of The Complete Works of George Orwell Few authors can have striven so hard to make themselves professional writers as did George Orwell. As a child he talked of becoming a writer; he wrote for student publications at Eton; whilst serving in the Imperial Police in Burma he sketched out ideas f or Burmese Days; on returning to Europe, he spent two years in Paris struggling to write. Down and Out in Paris and London was the outcome of those years in Paris and of months tramping south-east England. Whilst not quite autobiography, it does give a vivid picture of the kind of life he led 'in the lower depths', and exemplifies his belief that 'The greatest of evils and the worst of crimes is poverty. ' Orwell thought of calling this first book 'Confessions of a Dishwasher', and he hesitated for some time over the pseudonym under which it was published, the name by which, in due time, he was to achieve worldwide fame- George Orwell. This edition of Down and Out in Paris and London differs in many ways from all earlier editions and retores material censored by its original publisher in 1933. ...Show more
$30.00
NZD
Category: Classic Non-Fiction
Man Alone is one of the foundation stones of New Zealand literature. Almost all copies of the first edition, published in England in 1939, were destroyed in the Blitz. When it was republished in New Zealand in 1949, after the author's suicide in Cairo in 1945, the publisher Paul's Book Arcade made a num ber of changes for unknown reasons. This edition restores John Mulgan's original text for the first time. Johnson, an English WWI veteran, comes to New Zealand to find a new life. In Auckland he is caught up in the Great Depression riots, and heads south to the central North Island, where he work as a farm hand. An affair with his boss's wife and the accidental killing of his boss cause him to flee across rough hill country, and by the end of the novel he is contemplating leaving the country to fight in the Spanish Civil War. Man Alone is a portrait of an existential loner, and a testament to the necessity of comradeship in times of hardship. ...Show more
$30.00
NZD
Category: Classic Non-Fiction
This comprehensive collection brings together the best of George Orwell's powerful political essays and journalism with his timeless satire on totalitarianism, Animal Farm. They show the vast range of his political interests, with articles expressing his views on subjects from corrupt political language to the oppressive British Empire; his masterly wartime Socialist polemic; 'The Lion and the Unicorn'; a wry review of Mein Kampf; a defence of Nineteen Eight-Four; and extracts from his controversial list of 'Crypto-communists'. ...Show more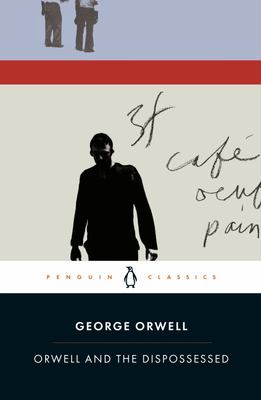 $30.00
NZD
Category: Classic Non-Fiction
The vivid, impassioned writings collected together in this powerful volume chronicle Orwell's first-hand experiences of life among the underclass of the 'two nations' of rich and poor. Down and Out in Paris and London is the young Orwell's memoir of his time as a struggling, often penniless writer, livi ng among the destitute and dispossessed. Here he exposes a world unimaginable to most of his readers, one of vile doss-houses, hunger, squalor, and desperate poverty -- of 'going to the dogs'. There are also articles and letters on sleeping rough in Trafalgar Square, being arrested for drunkenness, on the poverty Orwell witnessed in Morocco and India, and his shocking essay, 'How the Poor Die'. ...Show more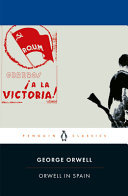 $30.00
NZD
Category: Classic Non-Fiction
The volume collects together Orwell's writings on his experience of the Spanish Civil War - the chaos at the Front, the futile young deaths for what became a confused cause, the antique weapons and the disappointment many British Socialists felt on arriving in Spain to help. Orwell in Spain also include s the complete text of the nonfiction masterpiece Homage to Catalonia. ...Show more
$13.99
NZD
Category: Classic Non-Fiction | Series: Popular Penguins Ser. | Reading Level: near fine
Written in China more than 2,000 years ago, Sun Tzu's classic The Art of War is the first known study of the planning and conduct of military operations. These terse, aphoristic essays are unsurpassed in comprehensiveness and depth of understanding, examining not only battlefield maneuvers, but also rel evant economic, political, and psychological factors. Indeed, the precepts outlined by Sun Tzu can be applied outside the realm of military theory. It is read avidly by Japanese businessmen and in fact was touted in the movie Wall Street as the corporate raider's bible. The Art of War is the definitive study of combat. ...Show more
$30.00
NZD
Category: Classic Non-Fiction | Series: Penguin Modern Classics Ser.
Michel Foucault's landmark account explores our evolving attitudes to sex, and shows how are making a science of sex which is devoted to the analysis of desire rather than the increase in pleasure.
$26.00
NZD
Category: Classic Non-Fiction | Series: Penguin Modern Classics Ser.
We talk about sex more and more, but are we more liberated? The first part of Michel Foucault's landmark account of our evolving attitudes in the west shows how the nineteenth century, far from suppressing sexuality, led to an explosion of discussion about sex as a separate sphere of life for study and examination. As a result, he argues, we are making a science of sex which is devoted to the analysis of desire rather than the increase of pleasure. ...Show more