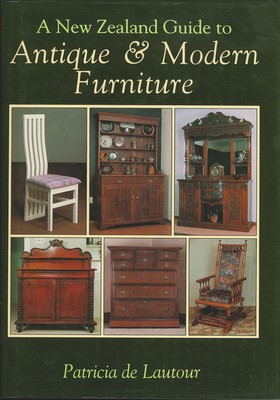 $18.50
NZD
Category: Interior Design | Reading Level: very good
The lavishly illustrated text brings together, for the first time, a wealth of information regarding the history of furniture both here and overseas, placing the pieces brought to New Zealand in their historical context. Also central to the book are the New Zealand furniture makers who have experimented with native timbers and used them to such splendid advantage. ...Show more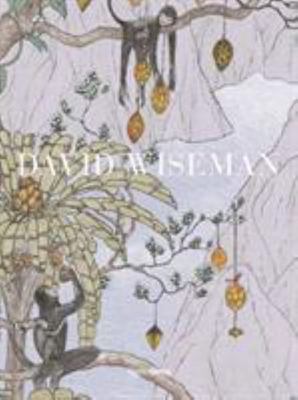 David Wiseman
by Mayer Rus; Bobbye Tigerman (Text by); David Wiseman; Ari Wiseman (Editor); Susan Weber
$180.00
NZD
Category: Interior Design
An intimate look at this highly acclaimed and popular L.A.-based contemporary designer and artist, who marries old-world techniques with a modern twist, and is best known for his exquisite craftsmanship and detailed creations in bronze, porcelain, and crystal. David Wiseman is one of the leading America n designers of his generation. Produced in collaboration with the artist, this monograph offers an in-depth look at his work, through Wiseman's extensive archives, documents, and illustrations. The book features sketches and photographs of his unique sculptural objects and environmental installations that reveal a true portrait of the artist at work. The book also shows readers many of his immersive creations that are in private homes and are rarely photographed. Wiseman's goal is creating work that brings nature indoors, ranging from small objects and sculptures to expansive installations. His signature Radial Branch chandelier, made of bronze and sculptured porcelain, is cast from fallen tree limbs he acquired on hiking trails in Los Angeles. His distinct patterns and motifs reveal his deeply rooted love of the natural world--which is evident in designs ranging from faceted-blown-Bohemian-glass crystal tumblers and porcelain vases to rugs, dining room tables, stools, and benches. ...Show more
$59.99
NZD
Category: Interior Design
Houseplants are more popular than ever before--especially with millennials, who are setting up their homes for the first time and discovering that nothing can add energy, style, and that essential "lived-in-ness" to their spaces better than a little bit of green. Whether it's a statement-making fiddle-l eaf fig or a tiny tabletop succulent, a houseplant instantly elevates the look of your home. But where to begin? In Decorating with Plants, Baylor Chapman walks readers through everything they need to know to bring houseplants into their home. First, there's Plant Care 101: from how to assess light conditions to tricks for keeping your plants alive while on vacation, Chapman gives readers the simple, foundational info they need to ensure their plants will thrive. Then she introduces us to 28 of her favorites--specimens that are tough as nails but oh-so-stylish, from the eye-catching Rubber Tree to the delicate Cape Primrose. Finally, she guides readers through the home room by room: Place an aromatic plant like jasmine or gardenia to your entry to establish your home's "signature scent." Add a proper sense of scale to your living room with a ceiling-grazing palm. Create a living centerpiece of jewel-toned succulents for a dining table arrangement that will last long after your dinner party. From air purification to pest control, there's no limit to what houseplants can do for your home--and Decorating with Plants is here to show you how to add them to spaces big and small with style. ...Show more
$70.00
NZD
Category: Interior Design
Following the successful Hare + Klein: Texture Colour Comfort and compact edition comes a completely new book - Hare + Klein: Interior. This book from the Sydney multi award winning team of interior designers, showcases their signature use of texture, colour and scale in responsive interior design that has defined their practice to date. Featuring alluring photography, architectural sketches, fabric swatches and mood boards for fourteen properties this second book offers further insight into their design decisions and the stunning, timeless homes that they produce.   ...Show more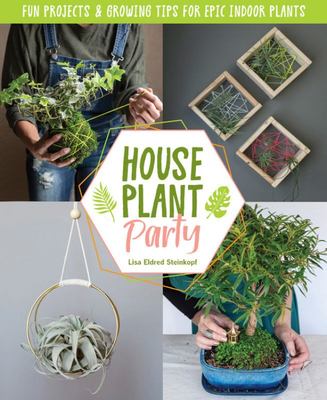 $32.99
NZD
Category: Interior Design
Houseplant Party introduces readers to the world of growing and decorating with houseplants through care tips and fun DIY houseplant projects.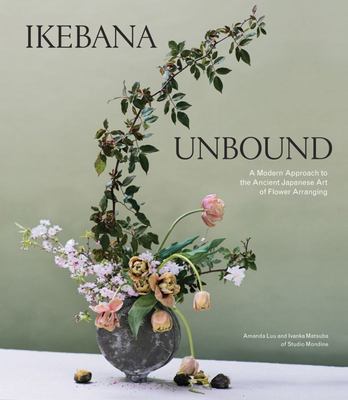 $60.00
NZD
Category: Interior Design
Ikebana is a Japanese art form that began in the fifteenth century, but a new generation of florists around the world have begun embracing its natural, minimalist ethos and reimagining it for the modern age. Studio Mondine is at the forefront of this movement; with their restrained approach, a few forag ed branches and a single flower stem can feel as dramatic and elevated as a whole bouquet of pricey blooms. The book is organised around four central tenets of ikebana: naturalness, movement, balance, and simplicity. Every chapter includes an essay explaining the key tenet followed by a series of representative seasonal arrangements. For each one, Luu and Matsuba discuss the design's connection to ikebana philosophy and then offer readers step-by-step instructions for re-creating the arrangement, with photos showing the mechanics of building the piece (foliage manipulation, working with floral frogs, etc.). In the Simplicity chapter, two bittersweet vines and single stem of amaryllis make for a dramatic fall statement. In Naturalness, a springtime "pondscape" takes shape, brought to life with a collection of muscari blooms, butterfly ranunculus, and leggy alliums. And in the chapter on Movement, palm bark is bent to resemble a strong current of wind, blowing through a valley of coreopsis. With hundreds of beautiful photographs and the authors' expert intel, Ikebana Unbound is at once a primer on contemporary ikebana design and an inspiration for readers to create their own exceptional arrangements. ...Show more
$115.00
NZD
Category: Interior Design
Discover the most popular and pioneering interior design trends in this lavish 24th edition of the "Bible of the Interior Design World" (The London Times). A must-have interiors book for beginners, enthusiasts, and professionals alike, this richly-illustrated catalog presents a bountiful range of home d cor styles--from vintage to modern, from Scandinavian sleek to opulent grandeur--as well as a detailed profile of Andrew Martin's "Designer of the Year." ...Show more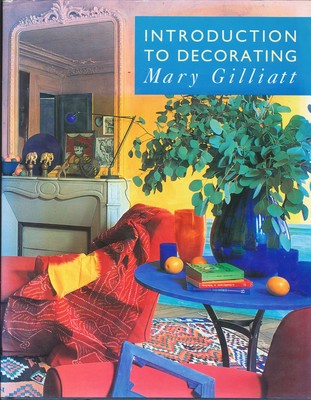 $15.00
NZD
Category: Interior Design
This guide to decorating sets out to provide both a visual inspiration and a general practical reference for decorators. A definition of international styles of decorating, including English Country, French Country, Scandinavian and Colonial, suggests how these may be adapted to suit personal taste. The book includes practical tips on how to care for antique furniture, floors, upholstery and carpets, as well as advice on security and safety. ...Show more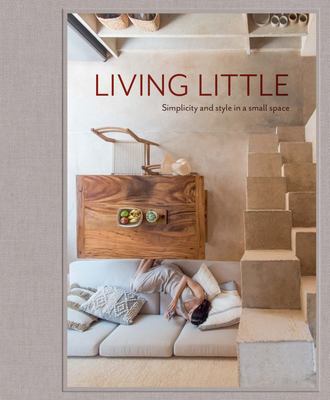 $85.00
NZD
Category: Interior Design
Features small houses, apartments, cabins, cottages, and studios by a range of leading designers and architects from around the world, including the United States, United Kingdom, Australia, Canada, South Africa, Japan, Israel, Mexico, Ecuador, and EuropeIncludes stunning full-color photography, complem ented by floor plans, and insightful tips on great interior designExplores the latest in interior design and architectural solutions for small spaces, as well as innovative and charming contemporary transformationsA combination of difficult economic times, a premium on urban space, and the modern trend for living alone means that living in small spaces has become a necessity, as much as a choice. But that needn't mean living in cramped, unimaginative spaces. Living Little shows how the challenges of small floor plans and compact interiors can be transformed with clever and creative design, the innovative use of technology, and ingenious and stylish solutions. Be they small or tiny homes, flats, apartments or storefront properties, cottages, rural or rooftop dwellings, caravans, or cabins, this book is the perfect source of inspiration for those short on space who are yearning for strong doses of ingenuity and style. ...Show more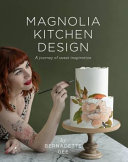 $49.99
NZD
Category: Interior Design
After the huge worldwide success of her first book, Magnolia Kitchen, Bets Gee brings us the spectacular Magnolia Kitchen Design focusing on the design elements of her incredible cakes.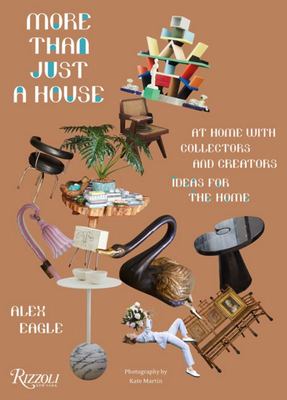 $140.00
NZD
Category: Interior Design
An exceptional group of creative contemporaries opens the doors to their lush and layered homes--original, charming, and above all authentic. Wouldn't it be amazing if we could knock on the most talented people's doors and prowl through their homes for inspiration? Chosen and curated by London-based cr eative director Alex Eagle, this collection of stylish interiors is the next best thing. With a spotlight on objects that personalize each home, this playful volume is rich in inspiration for creating that perfect blend of modern luxury and bohemian chic. Practicing what she preaches, Eagle's light-filled loft in London's Soho is a showhouse for the objects, vintage furniture, and art she deals in at her boutique, where natural materials, rare books, original art, and vintage furniture create the warmth and personality of a well-lived home. Exploring the homes, tastes, and lifestyles of brilliant creatives around the world--from adventurer David de Rothschild to heiress Marie Louise Sciò (owner of Il Pellicano), this book pairs vibrant photos of interiors with texts about their owners' worlds, providing insight into how these spaces cultivate unique ways of living, working, and socializing. Eagle's warm curation of her subjects and her personal relationships with each allows the book to transcend the boundaries of a traditional interiors tome, giving us all access to aspire. ...Show more
$110.00
NZD
Category: Interior Design
Design darlings Cortney and Robert Novogratz tackle a long list of design dilemmas and offer scores of smart tips on how to solve them. Well known to their fans through their several reality TV shows (HGTV and Bravo), various home decor lines (with Amazon, WayFair, and now Home Goods), and their impress ive social media following, designers Robert and Cortney Novogratz are beloved for their laid-back, chic, and family-friendly approach to home design. The couple has done it all: with over fifteen years of experience building and decorating houses for themselves and their exacting clients, they have faced every possible design challenge. In this volume, they offer up in-depth advice and tips for a multitude of design and decorating situations using over a dozen projects as examples: how to restore an old home and bring it back to life; how to turn a generic rental into a personality-filled space; how to use bold color to transform your home; how to decorate for small spaces; how to create spaces for kids, from bedrooms to playrooms; how to incorporate art in your home; and how to turn your house into an attractive Airbnb rental, among many other design-dilemma topics. ...Show more