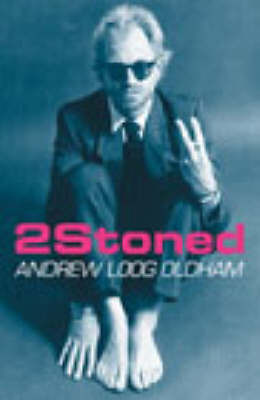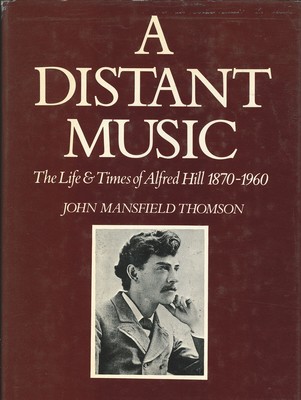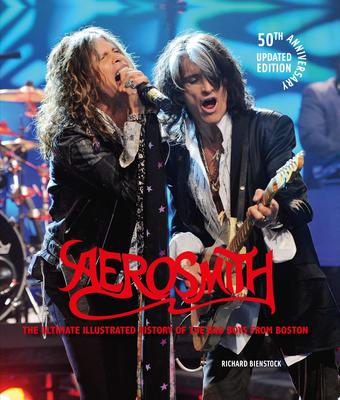 $70.00
NZD
Category: Music & Showbusiness
Updated and revised for Aerosmith's 50th anniversary as a band in 2020, this first complete illustrated history of one of the worlds most successful and popular bands includes hundreds of stunning performance and backstage photographs, as well as rare memorabilia, including gig posters, backstage passes , ticket stubs, and more. ...Show more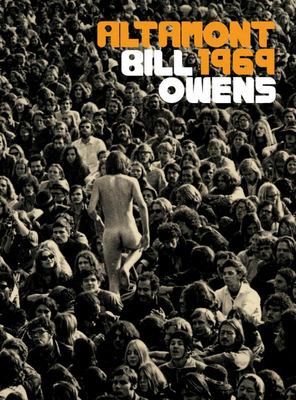 $65.00
NZD
Category: Music & Showbusiness
Altamont 1969 by Bill Owens presents a new and unpublished series of work, black and white photographs documenting the unique moment of the first large Rolling Stones concert at Raceway Altamont in California. This was the period of protest movements in San Francisco. Bill Owens captured the young gener ation's desire to stand up and raise their voice against the war in Vietnam, against segregation and racial discrimination, and against authority in general. Slogans and billboards, sit-ins and demonstrations are evidence of the cultural agitation of those years. Together with the Stones, other major rock bands appeared on stage, including Grace Slick, Jefferson Airplane, Carlos Santana and many others, while the Hells Angels were employed as security. Bill Owens has always been involved in socio-anthropological aspects of American culture and in the rise of the collective movement of protest and criticism against the misuse of power. Here, he uses photography as a kind of 'visual anthropologist', painting a fresco' of the cultural revolution that marked the entire world during the 1960s. ...Show more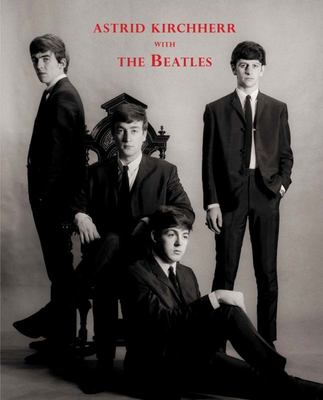 $50.00
NZD
Category: Music & Showbusiness
Rare portraits of the Fab Four on the cusp of world fame Astrid Kirchherr, an immensely talented art and fashion student in postwar Hamburg, was poised for a meteoric rise to success in the 1960s art scene thanks to her sense of style and keen eye. A prot g of the great photographer Renhart Wolf, Kirch herr was ready to take the culture and style of her native city worldwide when she met John, George, Paul, Peter and a bassist and painter named Stuart Sutcliffe. In 1962, she met the Beatles. Kirchherr would go on to photograph these teenagers as they became young men, and portrayed them as only she could, with precise shots, technical mastery and a totally unique style and attitude. Kirchherr's brief photography career was marked by serendipitous highs and devastating lows. Sutcliffe died just as the pair were about to marry, and Kirchherr, who photographed the band as they toured Europe, resented being reduced to a "Beatles photographer." Astrid Kirchherr with the Beatles finally does justice to Kirchherr's masterful body of photographic work, celebrating her artistic approach, her dedication to technical excellence and, of course, the subjects who she made look so great: the original Beatles, artists like Klaus Voorman and the teenagers of Hamburg and Liverpool. Astrid Kirchherr (born 1938) is a German photographer and artist. Though she has taken very few photographs since 1967, her early work--including some of the most iconic images ever taken of the Beatles--has been exhibited internationally. ...Show more
$48.00
NZD
Category: Music & Showbusiness
2020 marks 250 years since Beethoven's birth Ludwig van Beethoven: to some, simply the greatest ever composer of Western classical music. Yet his life remains shrouded in myths, and the image persists of him as an eccentric genius shaking his fist at heaven. Beethoven by Oxford professor Laura Tunbridge cuts through the noise in a refreshing way. Each chapter focuses on a period of his life, a piece of music and a revealing theme, from family to friends, from heroism to liberty. It's a winning combination of rich biographical detail, insight into the music and surprising new angles, all of which can transform how you listen to his works. We discover, for example, Beethoven's oddly modern talent for self-promotion, how he was influenced by factors from European wars to instrument building, and how he was heard by contemporaries. This tour de force - published for the 250th anniversary of Beethoven's birth - provides a fresh overview and a wealth of material that has never been revealed to the wider public before. It's a compelling, human portrayal of Beethoven and a fascinating journey into one of the world's most amazing creative minds. ...Show more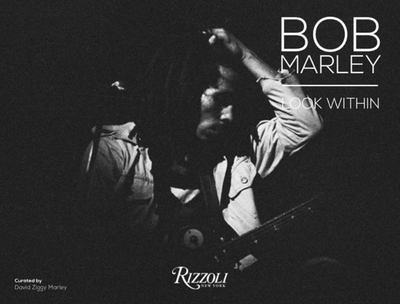 $155.00
NZD
Category: Music & Showbusiness
In honour of the 75th birthday of Bob Marley, this glorious oversized book collects more than 150 photographs that celebrate the life and influence of the godfather of reggae and one of the greatest stars of twentieth-century pop music. Edited by Ziggy Marley, and drawing exclusively on images in the f amily archives, the book brings together famous images of Marley as icon on stage with unseen glimpses into his creative process in and out of the studio, and his family life in Jamaica. With photographs chronicling every stage of his career - from his early days with the trio of the Wailers, through his heyday in the 1970s with Island Records and the international rise of reggae music, to his latter years in peaceful retreat prior to his death in 1981 - and with anecdotes along side the images from family and friends, this is a definitive portrait of one of the great artists of the twentieth century. ...Show more
Cult Filmmakers
by Kristelle Rodeia (Illustrator); Ian Haydn Smith
$28.00
NZD
Category: Music & Showbusiness | Series: Cult Figures Ser.
What makes a cult filmmaker? Whether pioneering in their craft, fiercely and undeniably unique, or critically divisive, cult filmmakers come in all shapes and guises. Some gain instant fame, others instant notoriety, and more still remain anonymous until a chance change in fashion sees their work propel led into the limelight. Cult Filmmakers handpicks 50 notable figures in the world of cinema and explores the creative genius that earned them the 'cult' label, while celebrating the movies that made their names. The book features both industry heavyweights like Tim Burton and David Lynch to the strange and surreal imaginings of filmmakers such as Alejandro Jodorowsky and Ana Lily Amirpour. Discover the minds behind such beloved features as Melancholia, Easy Rider, Lost in Translation and more. From little knowns with small, devout followings, to superstars walking the red carpet, each is special in their individuality and their ability to inspire, antagonise and delight. Cult Filmmakers is an essential addition to any film buff's archive, as well as an entertaining introduction to the weird and wonderful world of cinema. ...Show more
$50.00
NZD
Category: Music & Showbusiness | Series: Bibliotheca Universalis Ser.
Loving the Alien Behind the scenes of Nic Roeg's 1976 sci-fi masterpiece starring David Bowie First advertised as a "mind-stretching experience," Nicolas Roeg's 1976 The Man Who Fell to Earth stunned the cinema world. A tour-de-force of science fiction as art form, the movie brought not only hallucinato ry visuals and a haunting exploration of contemporary alienation, but also glam-rock legend David Bowie in his lead role debut as paranoid alien Newton. Based on Walter Tevis's 1963 sci-fi fable of the same title, The Man Who Fell to Earth follows alien Newton from his arrival on earth in search of water; his transition to wealthy entrepreneur, leveraging the advanced technologies of his native planet; his sexual awakening with the young Mary-Lou; and then the discovery of his alien identity, his imprisonment, abandonment, and descent into alcoholism. Throughout, Roeg coaxed a beguiling performance from his cast, presenting not only Bowie in ethereal space-traveler glory, but also pitch-perfect supporting performances from Candy Clark, Rip Torn, and Buck Henry. To celebrate the 40th anniversary of this cult movie, TASCHEN's The Man Who Fell to Earth presents a plenitude of stills and behind-the-scenes images by unit photographer David James, including numerous shots of Bowie at his playful and ambiguous best. A new introductory essay explores the shooting of the film and it's lasting impact, drawing upon an exclusive interview with David James, who brings firsthand insights into the making of this sci-fi masterwork.About the series: Bibliotheca Universalis-- Compact cultural companions celebrating the eclectic TASCHEN universe at an unbeatable, democratic price Since we started our work as cultural archaeologists in 1980, the name TASCHEN has become synonymous with accessible, open-minded publishing. Bibliotheca Universalis brings together nearly 100 of our all-time favorite titles in a neat new format so you can curate your own affordable library of art, anthropology, and aphrodisia.Bookworm's delight -- never bore, always excite Text in English, French, and German ...Show more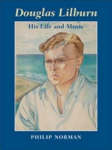 $45.00
NZD
Category: Music & Showbusiness | Reading Level: Very Good
This biography is a lively and long-overdue account of an extraordinary man. First published April 2004.