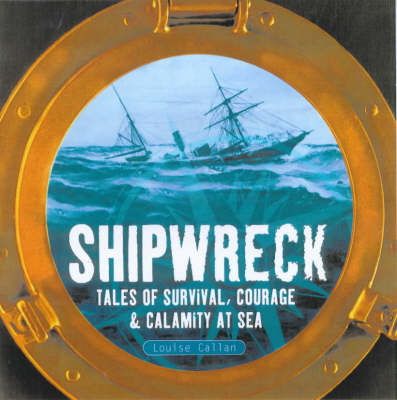 $26.50
NZD
Category: Ships & Seafaring
The stories of some of New Zealand's most fascinating disasters, including the "Delaware", the "Elingamite", the "Orpheus", the "Holmglen" and the "Boyd". Each tale features details of the ship, historic photographs and eyewitness reports as well as a narrative of the unfolding events.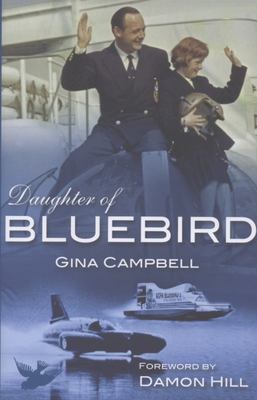 $27.50
NZD
Category: Motoring | Reading Level: very good
This book offers a unique insight into the land and water speed record-breaking dynasty. Gina Campbell, last surviving member of a remarkable dynasty, will forever be most closely associated with the fatal attempt by her father to break the water speed record in his astounding boat. In that sense she is indeed the 'daughter of Bluebird' - and has played a ceaseless role in the boat's restoration. In this absorbing autobiography she talks about: her life with Donald Campbell as father, early-day 'celebrity', and holder of many world records on land and water; her personal life - three failed marriages, a suicide attempt and finding happiness in her later life; her power-boating career and setting two women's world water speed records in 1984 and 1990; her reaction to her father's death while attempting to set a new world water speed record on Coniston Water in January 1967; her complete shock at the discovery of Bluebird and Donald Campbell's body by divers in 2001; her decision to authorize the removal of the boat and Campbell's remains from the lake despite widespread opposition; and the decision to restore Bluebird and house her in the Ruskin Museum on Coniston Water. Her dream of once again seeing and hearing Bluebird on the lake. ...Show more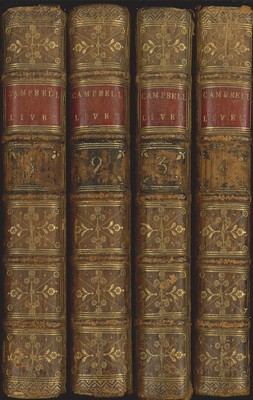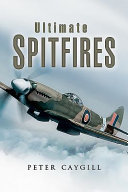 $44.99
NZD
Category: Aviation
The Spitfire is probably Britain's best loved and admired airplane. It is also revered around the world. This book looks at the later marques that were modified for various special tasks and differed to a large degree from Supermarine's first early versions that saw action in the early days of World War II. New and more powerful Rolls-Royce engines replaced the well-tried Merlin, but increased the aircraft's performance in terms of speed and operational altitude. Subtle changes to wing design also increased the maneuverability and capability of these spectacular models that survived in the operational role until superseded by the introduction of jet-powered flight.The content explains the design details, development and flight testing of twelve models and also contains their operational roles and history. Lengthy appendices will include Griffon-powered Spitfire aces, V1 rocket destruction aces, Griffon-powered Spitfire losses, and where the survivors can be found. ...Show more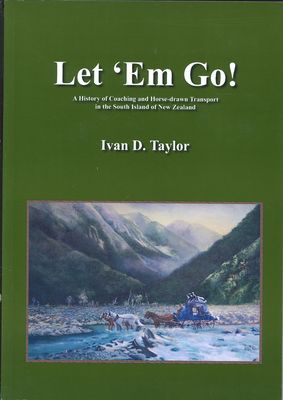 $47.50
NZD
Category: Transport & Maritime
DoP - 2008, Kaiapoi A complete history of horse-drawn transportation in the South Island of New Zealand. When horsedrawn vehicles were the only reliable form of public transportation other than walking, vehicles came in all forms, from the gig to the stagecoach.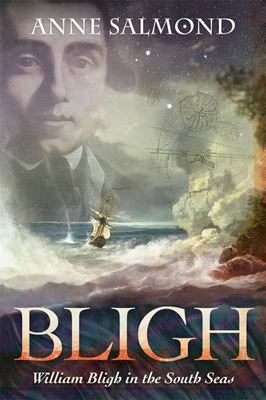 $47.50
NZD
Category: Ships & Seafaring | Reading Level: very good
In Bligh, the story of the most notorious of all Pacific explorers is told through a new lens as a significant episode in the history of the world, not simply of the West. Award-winning anthropologist Anne Salmond recounts the triumphs and disasters of William Bligh's life and career in a riveting narra tive that for the first time portrays the Pacific islanders as key players. From 1777, Salmond charts Bligh's three Pacific voyages - with Captain James Cook in the Resolution, on board the Bounty and as commander of the Providence. Salmond offers new insights into the mutiny aboard the Bounty - and on Bligh's extraordinary 3000-mile journey across the Pacific in a small boat - through new revelations from unguarded letters between him and his wife Betsy. We learn of their passionate relationship, and her unstinting loyalty throughout the trials of his turbulent career and his fight to clear his name. This beautifully told story reveals Bligh as an important ethnographer, adding to the paradoxical legacy of the famed seaman. For the first time, we hear how Bligh and his men were changed by their experiences in the South Seas, and how in turn they changed that island world forever. ...Show more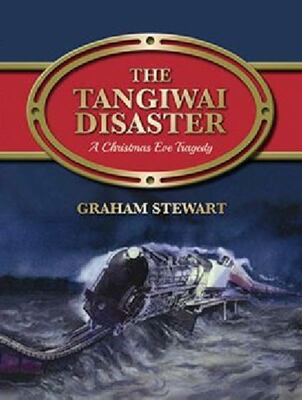 $22.50
NZD
Category: Railways
There can't have been too many New Zealanders in 1953 who were not affected in one way or another by the country's worst ever railway accident to that time and since. In his introduction Mr Stewart relates how at the prompting of his father he drove at top speed in the morning of Christmas Day 1953 from Auckland to take pictures of the devastation of express 626 at the Tangiwai bridge. He wasn't the only one: it is said that the area was littered with film wrappers. This is now the fourth printing in book form of his resultant photos, the previous being Tragedy on the Track. Those who have that book will find most of the photos are repeated, although there are some new ones including a rather insipid watercolour painting on the cover by artist Barry O'Donnell. Fortunately the much better Phil Belbin oil painting has also been included. The page format is larger and so are some of the photos. As before, the text is based on the Board of Inquiry report but an interesting addition this time are comments at the end by filmmaker David Sims who produced a TV documentary on the subject in 2002, in which he demonstrated that engine driver Charles Parker acted to stop his train upon seeing the lahar on the right hand side of the locomotive, rather than a result of seeing Cyril Ellis running along the track waving his torch—a piece of folklore now debunked. Debate will continue, however, on whether the Tangiwai Bridge, or specifically its pier 4, should have been able to withstand the lahar. ...Show more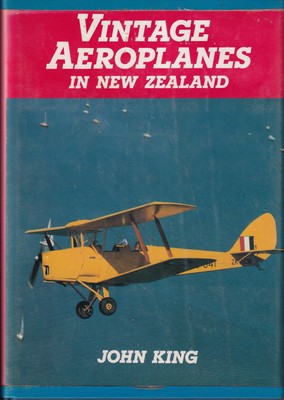 $62.50
NZD
Category: Aviation | Reading Level: very good