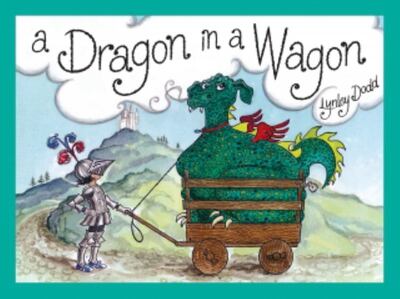 $17.99
NZD
Category: Mid Grade (10-12)
This story by the author of Hairy Maclary and Friends about a girl who wishes she had a more exciting pet has delighted children for generations. 'But just for once it might be fun if you changed from dog,' she said. 'To something HUGE or something FIERCE or something ODD instead.' When Susie Fogg tak es her dog for a walk, she dreams of having a more exciting pet. What if Sam were a dragon in a wagon? ...Show more
$20.00
NZD
Category: Mid Grade (10-12) | Series: The Land of Stories | Reading Level: Children's - Grade 4-6, Age 9-11
Conner Bailey thinks his fairy-tale adventures are behind him - until he discovers a mysterious clue left by the famous Brothers Grimm. With help from his classmate Bree and the outlandish Mother Goose, Conner sets off on a mission across Europe to crack a two-hundred-year-old code. Meanwhile, Alex Bai ley is training to become the next Fairy Godmother . . . but her attempts at granting wishes never go as planned. Will she ever be truly ready to lead the Fairy Council? When all signs point to disaster for the Land of Stories, Conner and Alex must join forces with their friends and enemies to save the day. But nothing can prepare them for the coming battle . . . or for the secret that will change the twins' lives forever. The third book in the bestselling Land of Stories series puts the twins to the test as they must bring two worlds together! ...Show more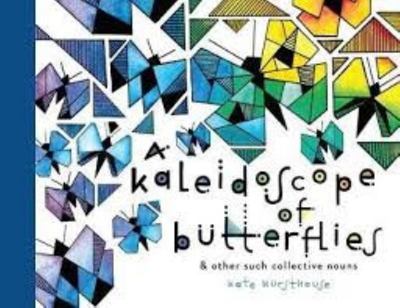 $30.00
NZD
Category: Mid Grade (10-12)
The vibrant, full colour illustrations by New Zealand artist Kate Hursthouse takes us on a journey to meet some of our world's fabulous, colourful creatures.
$19.00
NZD
Category: Mid Grade (10-12)
'It's one of them days when everything is off. A hot sweaty night in Rusty Bus means we kids is all grouchy-tired. Me and my best friend, Jaguar, is trying to cool down by taking turns at dipping in the sea pool. Him standing on the sea wall made from car frames and rocks on lookout for crocs, me swimmi ng, then we'll swap places. We's always doing things as a team, him and me. We's gonna be the best fisher people and the best salvagers on the whole of the inland sea one day.' Neoma and Jag and their small community are 'living gentle lives' on high ground surrounded by the risen sea that has caused widespread devastation. When strangers from the Valley of the Sun arrive unannounced, the friends find themselves drawn into a web of secrecy and lies that endangers the way of life of their entire community. Soon daring, loyal Neoma must set off on a solo mission across the risen sea, determined to rescue her best friend and find the truth that will save her village. Across the Risen Sea is another thrilling adventure for young readers from the bestselling author of How to Bee and The Dog Runner. ...Show more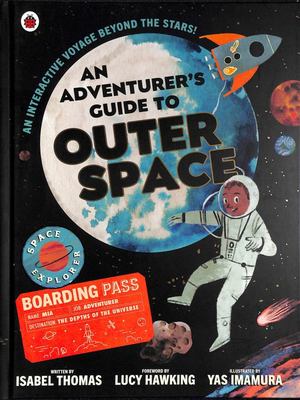 $35.00
NZD
Category: Mid Grade (10-12)
A unique, immersive take on non-fiction for children aged 5+, An Adventurer's Guide to Outer Space is packed with spellbinding facts and interactive play to excite and inspire young adventurers. Starting on Earth, children travel through outer space with adventurer Mia, stopping at the Moon and the Int ernational Space Station, as well as visiting Exoplanets and going back in time to the Big Bang. With simple descriptions and an interactive moment on every spread, children can look for constellations and name undiscovered asteroids as they discover the secrets of the universe. ...Show more
$20.00
NZD
Category: Mid Grade (10-12) | Series: The Land of Stories | Reading Level: Children's - Grade 4-6, Age 9-11
The 5th book in the No.1 New York Times bestselling series by Chris Colfer In the highly anticipated continuation of the Land of Stories series, Conner learns that the only place to fight the Masked Man's literary army is inside his own short stories! When the twins and their friends enter worlds craf ted from Conner's imagination, finding allies no one else could have ever dreamed of, the race begins to put an end to the Masked Man's reign of terror. Can the twins finally restore peace in the fairy tale world? ...Show more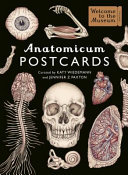 $39.99
NZD
Category: Mid Grade (10-12)
A box set of 50 beautiful postcards from Anatomicum.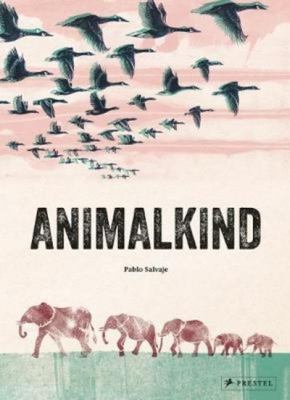 $39.99
NZD
Category: Mid Grade (10-12)
Featuring beautifully distinctive prints of the natural world and sensitive text, this book helps children understand the inextricable connections between human and animal life. Sometimes it's easy to forget that humans are not the only inhabitants of Earth. This visually striking book reminds us that n ot only do we share an ecosystem with other living things, but that we can also learn much from the behavior and instincts of our animal neighbors. In Pablo Salvaje's handcrafted, softly colored prints readers encounter a wide range of creatures--from jellyfish and peacocks to polar bears and snakes. With chapters on love, survival, change, habitat, water, and other topics, this book takes readers on a journey across the planet to show how animals, like humans, form bonds, engage in rivalries, adapt their behavior to cope with challenges, and do anything to protect their offspring. A beautiful lesson in compassion, this book carries a universal message that readers young and old will appreciate and return to again and again. ...Show more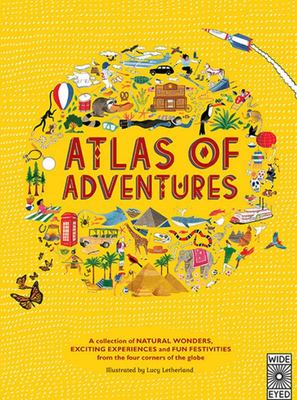 $35.00
NZD
Category: Mid Grade (10-12) | Series: Atlas of | Reading Level: Children's - Age 8-9
Set your spirit of adventure free with this lavishly illustrated trip around the world as you explore seven continent maps, packed with hundred of activities and challenges to inspire armchair travellers of any age. Whether you're visiting the penguins of Antarctica, joining the Carnival in Brazil or a canoe safari down the Zambezi River, this book brings together epic adventures from the remotest corners of the globe and discoveries to made on your own doorstep. Follow one boy and one girl as they travel to over 30 destinations and discover hundreds of things to spot and facts to learn on every page. With epic adventures, exciting experiences and fun festivities from the four corners of the globe plus discoveries to be made on your own doorstep, this book will inspire you to set off on your own journey of discovery. ...Show more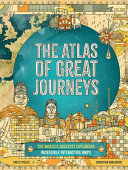 $39.99
NZD
Category: Mid Grade (10-12)
The Atlas of Great Journeysallows readers to follow in the footsteps of the most daring adventurers as they set out to explore the unknown. Fascinating original map illustrations show the world's greatest journeys, and lavishly illustrated fact pages tell the stories of each expedition - what dangers th ey faced, how long they travelled, and much more. As well as amazing illustrated maps and stories, this book has a unique Augmented Reality component that magically brings these journeys to life. Use your tablet or phone on each map spread to trace the routes they took and read about every stage of their journeys. ...Show more