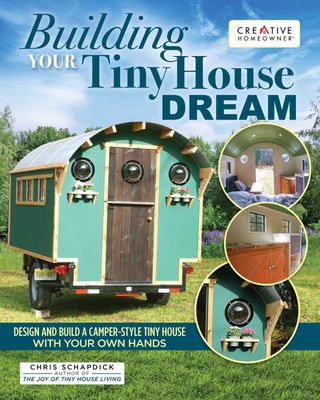 $35.00
NZD
Category: Sustainable Living & Self Sufficiency
You've decided you're ready to build and enjoy the benefits of a tiny house, but how? Combining the "why" with the "how to," Building Your Tiny House Dream will show you each and every step to constructing your own custom camper. Part one provides detailed guidance on essential information, from the ski lls needed and planning to tools, safety, and helpful resources. Start building your personal tiny home in part two that's carefully laid out in order from start to finish, from laying the foundation, framing, and roofing to plumbing, adding personality, and towing so you can take your tiny home on wheels wherever you want to go Written by award-winning tiny home builder Chris Schapdick, learn from an expert how to build the tiny house of your dreams ...Show more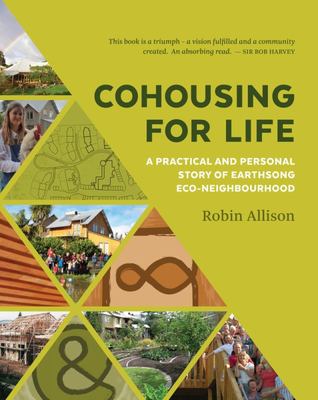 $50.00
NZD
Category: Sustainable Living & Self Sufficiency | Reading Level: near fine
 In "Cohousing for Life", architect Robin Allison describes her journey from lonely mother of two in the suburbs to determined driver of the development of New Zealand's first cohousing community. It is a very personal story of a collective endeavour, a heroic journey of despair and triumph, as the obst acles mount and success at times feels far from certain. "Cohousing for Life" is also a distillation of what has been learnt: from formulating an inspiring vision to community governance and decision making; from community design principles to participatory design processes; from legal and financial structures to reflections on power and leadership. Robin details the key elements and structures that were critical to achieving their goal, allowing a group of diverse individuals with ordinary lives and skills to work together over many years to create a large, innovative, housing development. ...Show more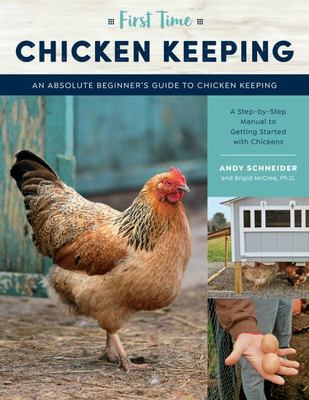 $35.00
NZD
Category: Sustainable Living & Self Sufficiency | Series: First Time Ser.
Filled with down-to-earth, common-sense advice, this absolute beginner's guide for first-time chicken keepers teaches you everything you want and need to know about raising a backyard flock. Keeping backyard chickens can be fun and simple, even if you have limited backyard space. To get started keeping backyard poultry, you'll learn: The benefits of a backyard chicken flock The art of incubation Living with brooding hens Setting up coops and runs Proper poultry nutrition Understanding your chickens' health and wellness This fun, comprehensive guide is a perfect fit for your busy lifestyle Each book in the First Time series distills how-to guidance and advice from an expert on a specific topic into targeted step-by-step instruction geared toward the absolute beginner. ...Show more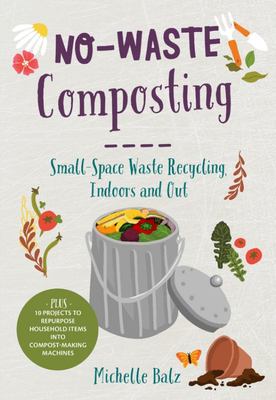 $32.99
NZD
Category: Sustainable Living & Self Sufficiency | Series: No-Waste Gardening Ser.
No-Waste Composting includes step-by-step plans for multiple small-scale indoor and outdoor composting systems that turn repurposed household items into containment systems for composting kitchen scraps and yard waste.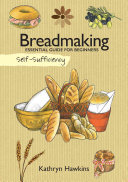 $19.99
NZD
Category: Sustainable Living & Self Sufficiency | Series: Self-Sufficiency Ser.
Making bread can be therapeutic and creative and is achievable with even a basic level of culinary skill. Filling your kitchen with the delicious smells of baking bread is reward enough in itself but it is important that the finished product tastes great too. Food writer and culinary stylist Kathryn Haw kins covers the basic steps to get you started, including essential equipment and simple breadmaking techniques. Also included are 40 tasty bread recipes, from plain white to whole wheat loaves, sourdough to French baguettes, as well as recipes for flavored bread and international fare from every corner of the globe, including brioche, pita bread, naan, stolen, and soda bread. Charming artwork, simple instructions, and informative writing make Breadmaking an invaluable guide for anyone whos always wanted to make warm, delicious bread in their own home while becoming a little less reliant on processed, pre-packaged food. Get started today, and get ready to enjoy a lifetime of hot, fresh bread straight from your own oven ...Show more
$19.99
NZD
Category: Sustainable Living & Self Sufficiency | Series: Self-Sufficiency Ser.
This book will appeal to anyone with a love of cheese. The text covers every aspect of making cheese at home, from the tools and equipment needed and basic recipes to making more complex cheeses and advice on setting up a small cheese business. You do not need to be scientifically trained to make cheese , nor do you need to be an accomplished cook or possess expensive specialist equipment.Here Rita Ash shows just how simple the process is and how, with a little care and attention, anyone can produce delicious hand-made cheeses at home. Each of the recipes are clearly explained and include suggested uses for each of the finished cheeses. As no prior knowledge is assumed, the book is suitable for beginners and more experienced cheese makers alike. ...Show more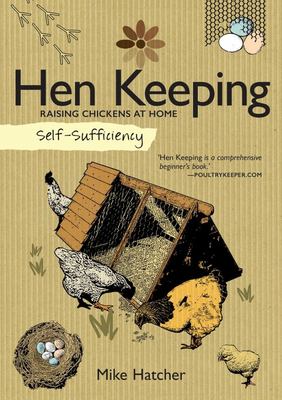 $19.99
NZD
Category: Sustainable Living & Self Sufficiency | Series: Self-Sufficiency Ser.
Self-sufficiency and organic living have never been more prominent and hen keeping is becoming increasingly popular. Part of a growing series of authoritative and inspirational titles, this book provides an introduction to some of the key aspects of aspiring to a self-sufficient lifestyle by keeping you r own chickens and benefiting from the produce.You don't need a large garden to keep poultry and an average family only needs a couple of hens to keep them well stocked in fresh eggs all year round. The set-up costs are minimal and you don't need a whole host of expensive gadgets or equipment to care for your chickens.Packed with information on poultry keeping (housing, food and water, daily care, disease prevention and cure, encouraging egg production and breeding), there is also comprehensive information on breeds and a list of useful contacts should you need them. ...Show more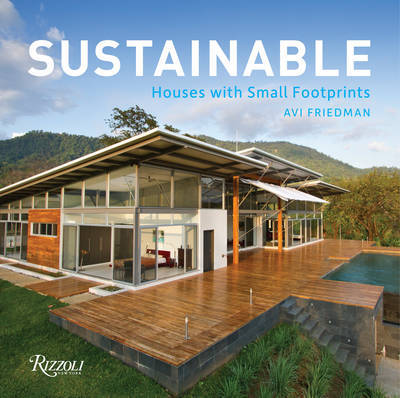 $65.00
NZD
Category: Sustainable Living & Self Sufficiency
A presentation of contemporary houses that demonstrates how domesticity can be beautiful and still help the planet. Have we passed a tipping point beyond which we can no longer reverse a course of action that was charted several decades ago Sustainable: Houses with Small Footprints argues that we can in deed detach our dwellings from a dependence on many external systems and resources and adopt other building practices. What is known as living off the grid is possible, and Sustainable presents forty-five houses that demonstrate how architects have implemented sustainable design concepts around the world. These projects show us what time-tested vernacular design principles—including local materials, natural ventilation strategies, and earth shelter construction—can teach us, as well as how the latest cutting-edge technologies—such as indoor farming and "living walls" made of plant material—can make truly sustainable design possible. The variety and ingenuity of the projects featured here make Sustainable a uniquely coherent and authoritative volume on sustainable residential design. ...Show more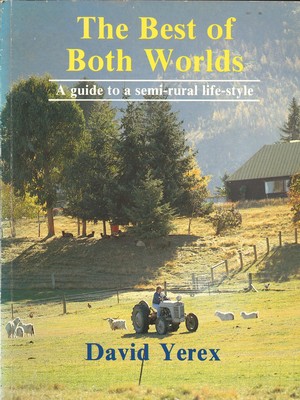 $27.99
NZD
Category: Sustainable Living & Self Sufficiency
A modern classic for a new generation looking for environmentally friendly, thrifty, tried and true solutions for tackling everyday household tasks.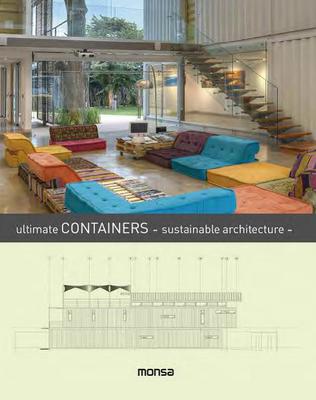 $35.00
NZD
Category: Sustainable Living & Self Sufficiency
The use of recycled freight containers in architectural projects is becoming more and more common. Their uniform dimensions not only mean that containers lend themselves perfectly to modular construction, they are also easily adapted to sustainable living. Building on the basic concept that architects c an create virtually any type of building using containers, this superbly illustrated volume examines two major types of architectural project - single family homes, and buildings for public use, such as classrooms and sports halls. Within these two categories, Ultimate Containers showcases some of the most innovative creations from architecture firms around the world. ...Show more
Items per page:
1 - 12 of 12